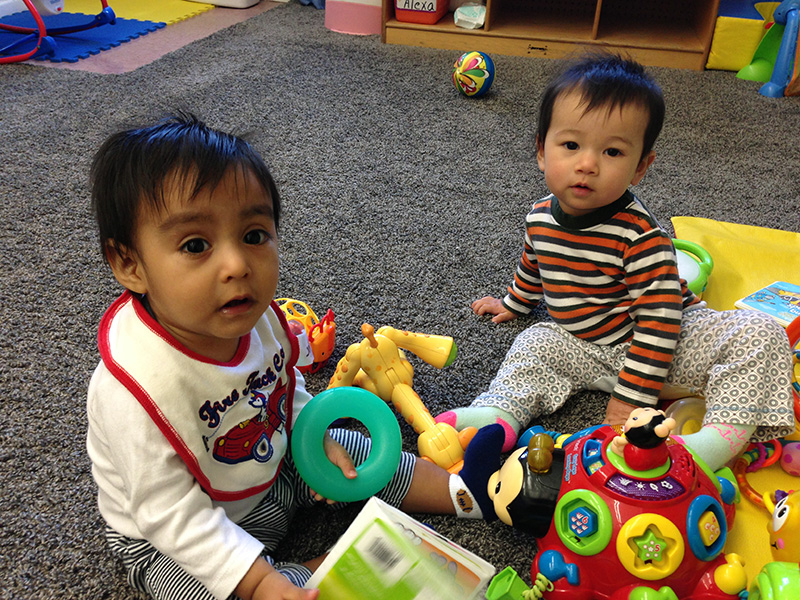 Jacob and Alexa playing together on Monday morning
I was given a little surprise when I dropped Jacob off at day care this morning. As he was playing with his friend Alexa, who was the only other baby there already, and I started to get up off the ground next to him and leave, he turned to me, grabbed my head to bring it closer and gave me a big wet kiss on the cheek and then turned and continued to play. He has been making kissing sounds all month when we give him kisses, but this was the first time (for me at least) that he intentionally tried to give me a kiss.
It was great and very heartwarming. Then as I headed out the door, he turned and waved goodbye.