Our little man is 10 months old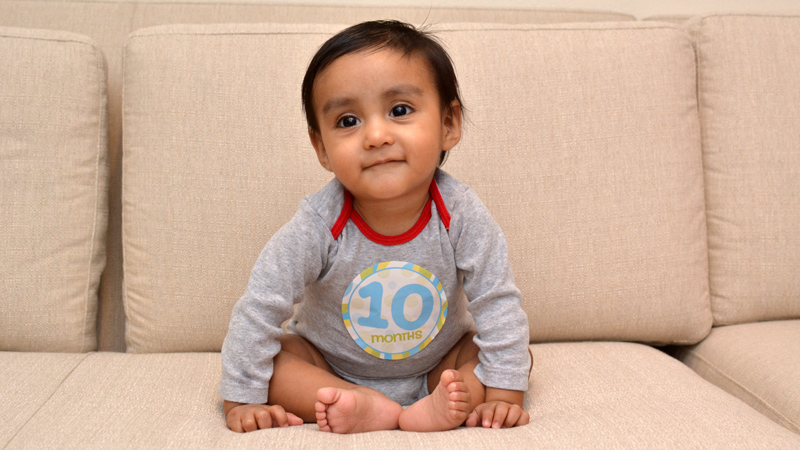 "I'm so cute."
Jacob is closing in on his first birthday. In just two short months, he will be 12 months old. Yesterday was his 10 month birthday.
Valerie and I are starting to look into ideas for his first birthday. Hopefully it will be something very simple. Just a gathering of family and friends to celebrate our little gift from God. We love watching the wonder in his eyes as he observes the world around him. He finds the strangest things amusing. Mommy's feet, daddy spitting into the sink as he brushes his teeth, a sneeze. These are all sources of amusement to him and we love it.
These months have passed so quickly. It does not seem like long ago that I was meeting him for the first time.
What is nice is that no matter how bad a day I have had, Jacob's little smile and laugh can make everything better. We are truly blessed to have him in our lives.