Milestone: One and a half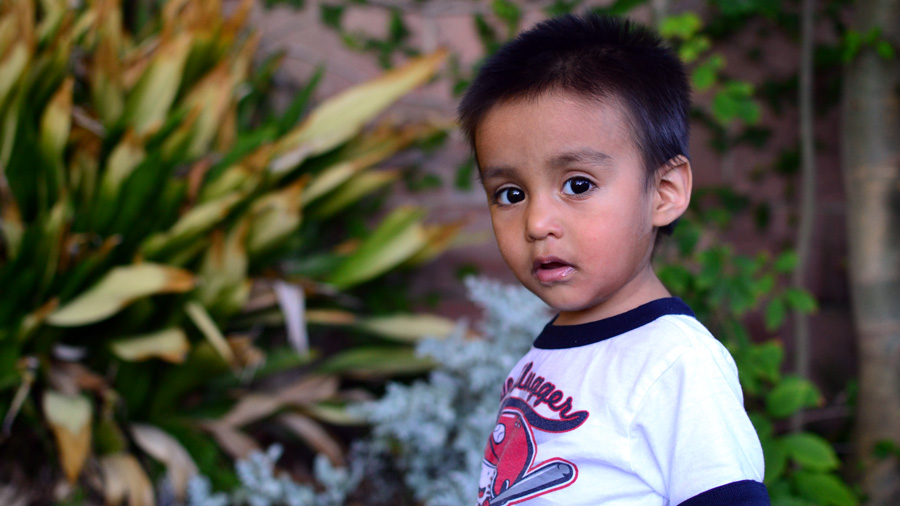 Today is a very special day for our little man. Just 18 months ago — plus 9 months or so — he officially joined our little family. Back then, we could not even fathom the amount of joy he would bring into our lives.
Sure there are late night interruptions, chasing after him as he runs around Kohl's like he just won a shopping spree, messy dinners when more food hits the floor than his mouth, and the high costs of extra food and snacks for the little guy. It is all still very much worth it. Jacob loves us. He loves spending time and we love spending time with him.
We have our good days and our bad. Valerie is an amazing mommy. She is like a super mom. I have no idea how she does it. Jacob is lucky to have a mother like her and I am lucky to have her as my wife and friend.
What is Jacob up to these days? He is working on more teeth. He loves to dance. He loves to run and have us chase him. He loves looking for our tortoise, Chalupa, in the backyard. I'm not sure how we are going to get him to understand that he will not see her again until February because she is hibernating. He loves picking flowers and then taking them over to her so she can have something yummy. I'm not going to lie, I kind of enjoy watching some Disney Junior cartoons with him. He likes singing to the radio in the car. He loves loves loves the moon. And yes, he still loves toes. They may be his favorite thing in the world.
Jacob is always full of surprises. Every morning, I love seeing his little face. And every night, I love kissing him goodnight.