Jacob's first vacation comes to an end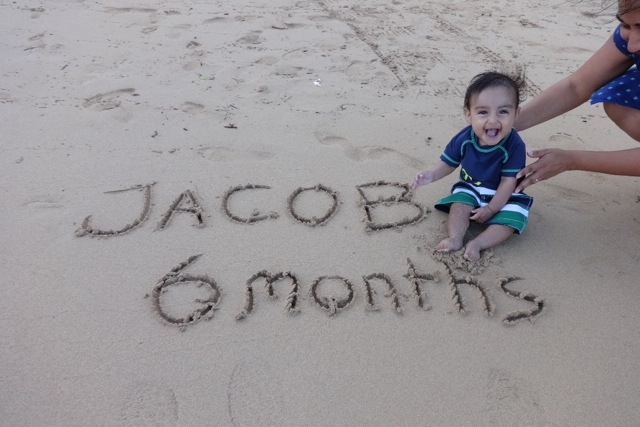 Tonight is our final night in Kauai. Tomorrow we head back home. This was our first vacation as a family since Jacob entered our lives. Jacob has discovered a few things. He likes to swim. He likes the wind. He can poop just about anywhere (ask us later about the pooptastophy on a mountain top). He is fascinated by chickens and roosters. He's intrigued by Hawaiian food and even tried to grab it right off of our forks a few times. He likes to sing. He likes luaus. He can get his toes into his mouth. Most importantly, he knows how to attract the ladies. They stop to look at him or talk to him and that is when he works his magic with his smile. One local even said that she would wait for him!
Jacob celebrated his 6 month birthday here. There is no better place to do so than this paradise. Valerie and I learned that there is no such thing as a stress free vacation when you have a baby. It is a lot of work. However, watching Jacob experience all of these things for the first time, building memories, and getting photos and video that will allow us to look back and remember these good times were all worth it.
We look forward to many more trips with our little man.