Happy 2nd birthday to our little man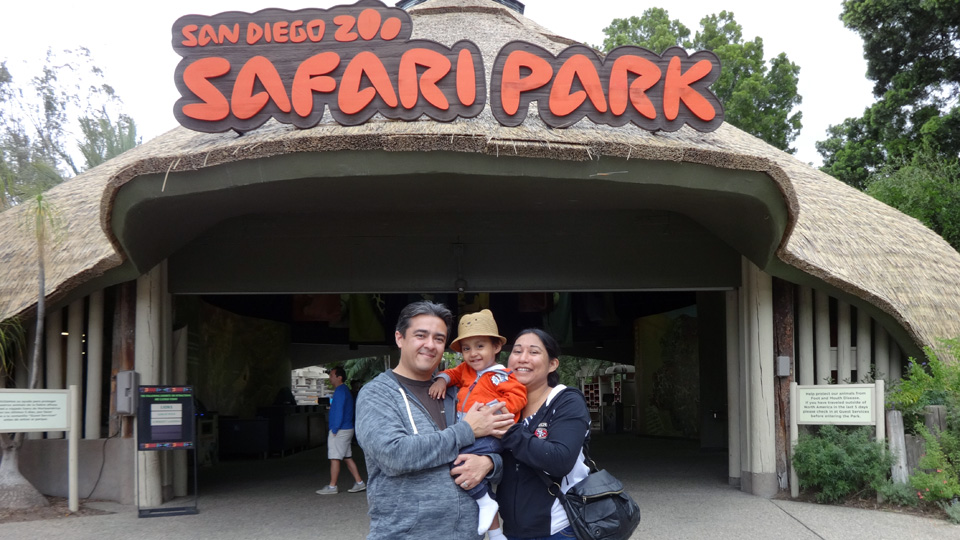 Team Bonilla at the San Diego Zoo Safari Park
Everyone says that you should enjoy every moment with your children because the time passes so fast. It's tough to believe that it was two years ago today that Valerie and I were in the hospital awaiting Jacob's arrival. We knew our lives would change. What I did not realize was how much.
Fast forward to two years later and I can't imagine our lives without this little two year old toddler. How did we get along before without his smiles and laughs? How did we just observe common every day things without seeing it through the wonder in his eyes. Things like music, animals, trees, the moon. They are all just so magical to him.
Since today was so very special and we love seeing the world through his eyes, we decided to take him on a little birthday trip.
He woke up in San Diego. We went to breakfast in the Mission Beach area. From there, the Bonilla family headed to the San Diego Zoo Safari Park in Escondido where Jacob had an amazing full day filled with running and seeing all kinds of animals. We even booked a private tour … which he fell asleep halfway through. It was nap time after all. Then, after waking up, it was more running and even more animals. Lions and tigers and bears — oh my! Ok, there were no bears and the lions were off exhibit for some reason. However, there were tigers. Once we returned to our resort, we walked along the beach and then headed back to our room to relax before going downstairs to eat dinner. They even gave him his own little ice cream with a candle in it.
Grandma, grandpa and even auntie Linda called to sing happy birthday to him. Auntie Erica, uncle Eddie and his cousins called to wish him a happy birthday and show him, via FaceTime, the card that they had made for him. It was a long and busy day for our little guy that ended with mommy telling him the story of the day he was born as he fell asleep for the night.
And now Valerie and I have time to reflect on what a wild and fun filled time the past two years have been. We can't wait to see what the future holds.