Breaking my heart and filling it with joy at the same time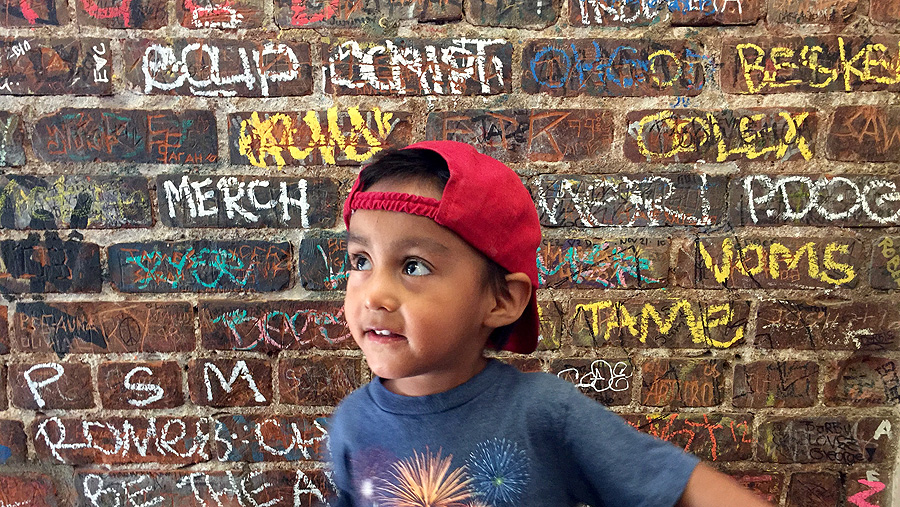 Being a father has opened me up to all kinds of emotions that I didn't even know existed. Sure it is a lot of work, worry, and stress, but it is all worth it. Times like when your son wakes up, jumps out of bed and runs over to your bedroom to find you. Even if he does say, "I went poo poo daddy." You can't help but laugh.
Apparently you can have your heart broken and filled with joy at the same time. Jacob must love 'Father & Son Friday Mornings.' After we finished at Coffee Bean, we headed to school to drop him off. As I got ready to leave, Jacob pulled me close, gave me a big hug, and whispered in my ear, "Don't go daddy."
It broke my heart, but after a little thought, it filled my heart with joy knowing that he loves me so much that he wants me around. It's one of those mixed emotions that just makes you sit in your car and reflect and relish that moment.
Things are very hectic at home right now. Things are tough on Jacob and they won't be easier for another month or so. Plus, the time change has prevented our near-daily trips to the park (or 'pawk' as he calls it) after school. He has been trooper. The stress of everything going on really gets to me sometimes. However, moments like that bring me back and remind me of how much we have and how blessed we truly are.